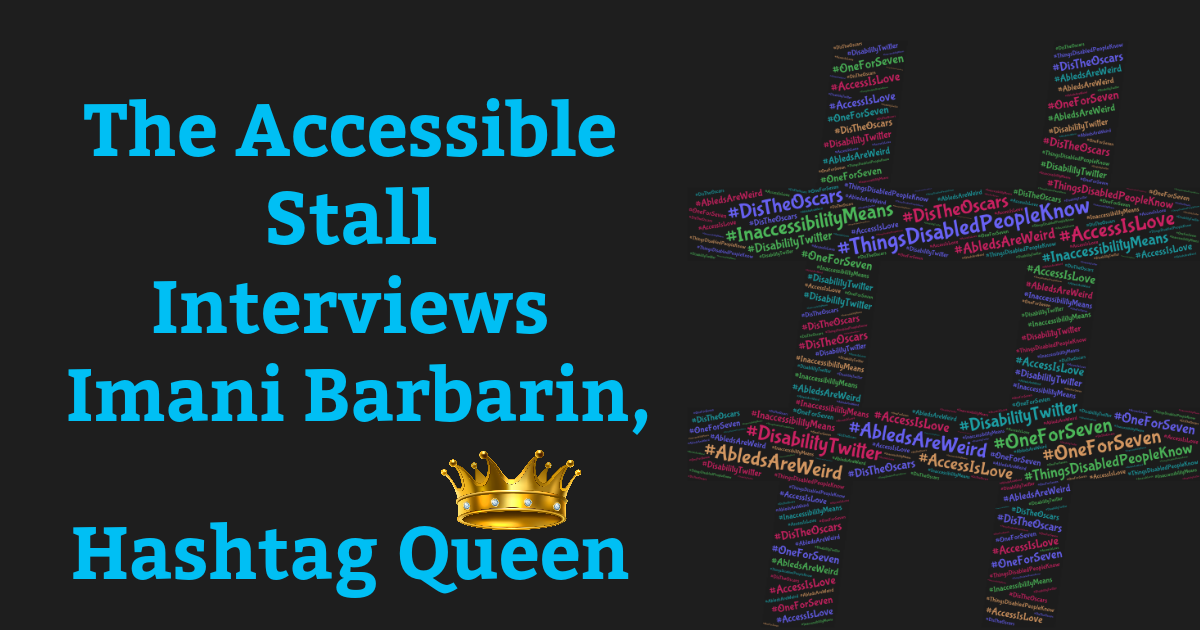 CW: This episode includes discussion of suicide.
We're so excited to bring you this interview with the reigning Disability Hashtag Queen, Imani Barbarin. Imani is a writer, blogger, public speaker, and social media advocate hailing from the Philadelphia area. A graduate of the Masters in Global Communications program at the American University of Paris, she uses her skills to advocate for the representation, inclusion and empowerment of disabled people at the intersections of race and feminism.
Check out some of the hashtags Imani started:
A transcript for this episode can be found
here.
The transcript for this episode is brought to you by SeamlessDocs.